Tatar cellist Polina Yarullina was born and grew up in a musicians family in Kazan (Russia), which of course affected the worldview of a cellist.
After studying in a special music school for gifted children in Kazan and graduating with honors, she left home in the age of 17 to continue to hone her craft, knowledges and self-expression to the best place in Russia for musicians to study: Moscow State Tchaikovsky Conservatory (2011 to 2016). In parallel with the study in Moscow Conservatory, Polina gained experience from European masters such as Frans Helmerson, Ola Karlsson, Philippe Muller, Arto Noras, Martti Rousi and many others. In particular, in 2015 and 2016 she studied with Ivan Monighetti at the Richard Wagner Konservatorium in Vienna (Austria).
In 2018 she finished at the Zürich University of the Arts with Raphael Wallfisch and earned her degree in Master Performance with highest marks in 2018. In January 2022 she was graduated with honors her second Master Degree «Pedagogy» with Prof. Thomas Grossenbacher also at the ZHdK. Besides, that Polina gaining by performing large concert cello repertoire of concerts by Haydn, Dvorak, Schumann, Elgar, Shostakovich and many other legendary cello pieces, she explored the specifics of execution on Baroque cello and contemporary music. She loves to play chamber music, she plays regularly in different Swiss orchestras as a leader of the cello group or in tutti, and she has private students.
Currently Polina is working in the Collegium Musicum Basel (stv. Solo) and Opernhaus Zurich. In the seasons from 2019 to 2021 Polina worked as an intern in the Lucerne Symphony Orchestra and in the season 2021/22 in the Basel Symphony Orchestra.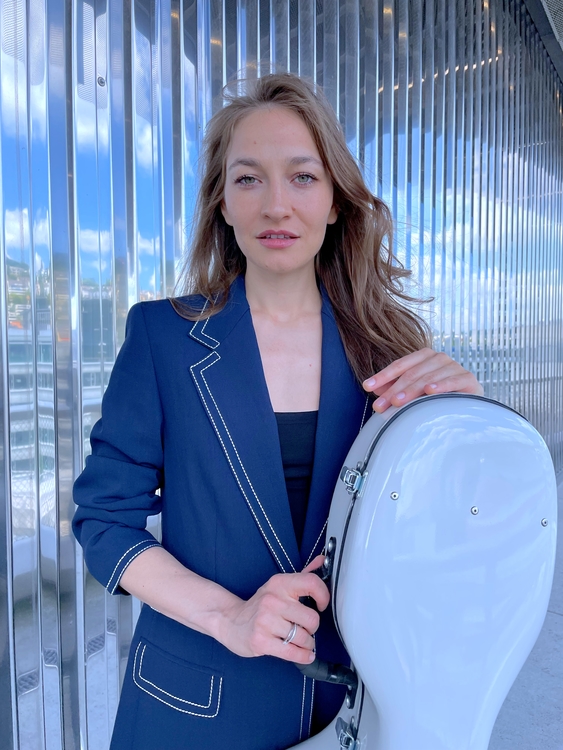 She has received scholarships from foundations such as: The Ministry of Culture of the Republic of Tatarstan (Russia), The Ministry of Culture of the Russian Federation, The Foundation Zürcher Hochschule der Künste (ZHdK, Switzerland), Bruno Schuler-Stiftung (Switzerland), Stiftung Elsy Meyer (Switzerland), Avina Stiftung (Switzerland), LYRA Stiftung (Switzerland), Alfred und Bertha Zangger-Weber-Stiftung (Switzerland).
Polina Yarullina plays on a French Cello made by Gustave Bernardel in 1900 in Paris.